There are a lot of new tv-series premiering in the first months of the new year. Here are the upcoming drama series I'm most excited for!

Shadowhunters
I can never get enough of the universe Cassandra Clare created in her book series The Mortal Instruments. The six books follow a young girl named Clary Fray, who discovers she is not an ordinary human being. She stumbles into a world of shadowhunters, demons, vampires and werewolves. The movie that was made based on the first book of the series, City of Bones, was a huge disappointment. The tv-series looks way more promising, though the sneak peeks are far from perfect. The special effects are a bit lame and not all acting is done well, but the story seems exciting. Shadowhunters is premiering January 12 on ABC Family.

The Family
ABC has announced a new mystery drama series called The Family. The son of a politician disappears and is assumed dead. But after 10 years, he returns. Is it really him? The series seems to resemble Pretty Little Liars, which is also about a dead person returning. I do think this series is aimed at an older audience though as it looks slightly more sophisticated. I'm excitedly awaiting the first episode, which is premiering March 3 on ABC.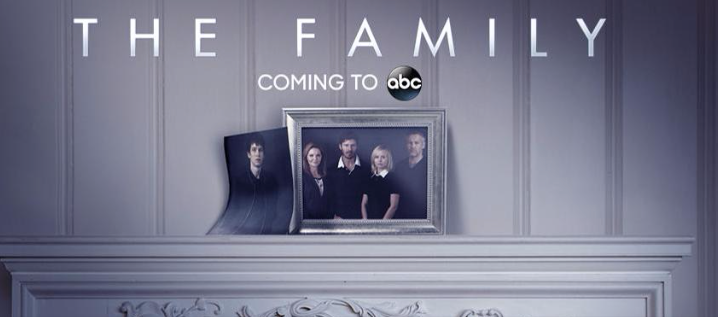 The Magicians
Syfy's new series The Magicians is based on a novel by Lev Grossman. The protagonist Quentin Coldwater goes to university to become a magician. The trailer is the best I've ever seen. The music immediately lures me in to this strange universe. I have a feeling this will be my new favourite show. You can already watch the first episode, as there was an early showing on December 16. On January 25 the first and second episode will premier on Syfy.
"This school exists to reveal your innate abilities and hone them to the highest degree. Let's see some magic."